Correction to: Functional analysis of GhCHS, GhANR and GhLAR in colored fiber formation of Gossypium hirsutum L
BMC Plant Biology volume 20, Article number: 28 (2020)
Correction to: BMC Plant Biol (2019) 19:455
https://doi.org/10.1186/s12870-019-2065-7
In the original publication of this article [1], the authors pointed out the Fig. 4b was same with Fig. 4c. The correct Fig. 4b should be below.
The publisher apologizes to the readers and authors for the inconvenience.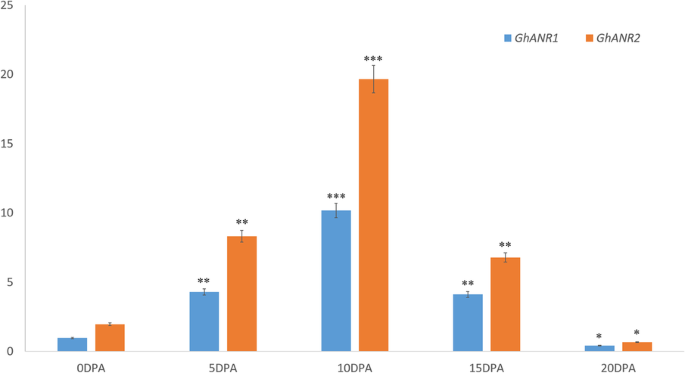 Rights and permissions
Open Access This article is distributed under the terms of the Creative Commons Attribution 4.0 International License (http://creativecommons.org/licenses/by/4.0/), which permits unrestricted use, distribution, and reproduction in any medium, provided you give appropriate credit to the original author(s) and the source, provide a link to the Creative Commons license, and indicate if changes were made. The Creative Commons Public Domain Dedication waiver (http://creativecommons.org/publicdomain/zero/1.0/) applies to the data made available in this article, unless otherwise stated.
About this article
Cite this article
Gao, J., Shen, L., Yuan, J. et al. Correction to: Functional analysis of GhCHS, GhANR and GhLAR in colored fiber formation of Gossypium hirsutum L. BMC Plant Biol 20, 28 (2020). https://doi.org/10.1186/s12870-019-2211-2
Published:

DOI: https://doi.org/10.1186/s12870-019-2211-2