Editor Profiles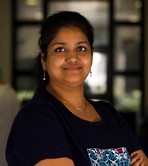 Akila Sridhar obtained her Ph.D from the University of Aberdeen, UK, has a further three years postdoctoral experience as an EMBO Long-term Fellow at Instituto Gulbenkian de Ciência (IGC), Portugal. Her interests cover molecular genetics, cellular biology, biochemistry, developmental biology and telomere biology. After over eleven years of research experience, mainly as a molecular biologist, working with different model systems, she joined the BMC Series as a Locum Editor in September 2018. She has been the Editor of BMC Plant Biology since February 2019 and is based in Springer Nature's London office.
Anna studied Biology, with an emphasis on Cell/Molecular/Developmental Biology at the University of Crete, Greece. During her PhD in Queen Mary, University of London she worked on the knockout of Flavin-containing monoxygenase 5 (Fmo5) gene of the mouse, which eventually led to the identification of Fmo5 as a regulator of metabolic aging. As a Postdoc at the Universities of Ioannina, Greece and the University of Cambridge, UK she worked on the role of cell-surface receptors (Wnt/Notch/FGF4) and adherens junctions in the fate specification of mES cells and mES-derived multipotent cardiac progenitors. She also contributed in the development of an ES-cell-based expression and reporting system for the selection of antibodies affecting cell-surface receptor signalling and controlling stem cell differentiation. Anna joined the BMC Series as a Manuscript Editor in March 2019 and is based in Springer Nature's London office.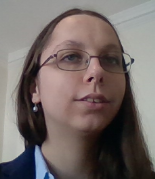 Elizabeth Debney graduated from Imperial College London in 2017, with a BSc in Biochemistry. She is currently the Assistant Editor for BMC Plant Biology, BMC Endocrine Disorders and BMC Developmental Biology. Elizabeth joined the BMC Series in June 2019 and is based in Springer Nature's London office.
Follow
Portable Peer Review
The editors of BMC Plant Biology support initiatives that expedite the peer review process and are happy to consider manuscripts that have been reviewed in Peerage of Science. Please indicate in your cover letter if this applies to your manuscript.